Wilbert F. "Skip" Gee
October 14, 1997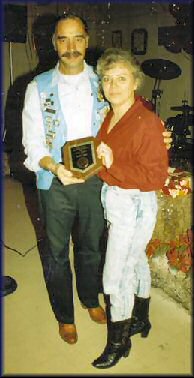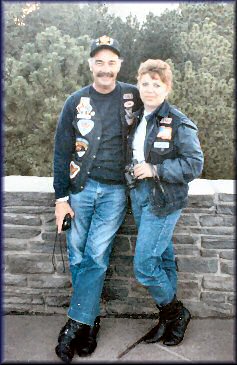 Skip Gee touched a lot of people in his short life. His son Mark summarized some of these things when he wrote this beautiful tribute and mailed it to those who participated in Skip's wake and funeral:
My father always taught me to accept people for who they are and live life for what it can be. I could write chapters in respect to his life and this lesson, but it is clear to me that anyone who knew him understood the kind of person he was. Never seeking personal accolades, he lead by example, and always seemed to put others ahead of himself. By accepting his place in all of our lives, as a provider, a loved one, a friend, and an inspiration, he has left behind a great many lessons.
We knew my father had touched a great many people in his lifetime, but it was such a comforting surprise to experience such an overwhelming outpouring of love and support at the time of his passing. It was a wonderful tribute to such an unassuming man. For being a part of this, we are eternally grateful and can not thank you enough.
I can't say it will be easy, but with faith and hope, we will get through this time. My father may have passed away one night, but his memories live forever in our hearts.
Skip joined the Chapter in the early eighty's and performed the duties of Editor of our monthly newsletter and spent, at least, ten years as Road Captain. Skip never missed a ride and he loved the Polar Bear season.
Skip was a long rider. He and his Gold Wing rode to all the conventions and rally's. When he hit the hundred thousand mile mark he treated his old baby to a set of new rings and then just kept on riding. He'd get up early in the morning and be on the road long before the sun came up. He loved the quiet before dawn and enjoyed watching the sun peek over the horizon.
Sometimes in the middle of the day he'd pull the Wing off the road, take a nap under a tree, have a little something to eat, light his pipe and then continue on his way.
Skip and Alba raised their two children, Rose and Mark in Bogota, NJ where Skip was a 25 year member of the Bogota Volunteer Ambulance Corps. He worked at Newark Airport, first for Flying Tiger and then Federal Express when they "bought-the-tiger".
Losing Skip was premature and sudden. It seemed like the entire town of Bogota and all of Federal Express were there at one time or another. He was a loving husband and father and a very proud granddad. Just say something about your kid and the pipe came out of his mouth and it was wall to wall Rosie and Mark and baby Christopher.
The Blue Knights, the Ambulance Corps, Federal Express and the local fire and police departments provided an honor guard and leap frogged all the way to his final resting place. You could almost see him sitting there with his pipe, jivin' us about what a good job we did, all of us ridin' those "Harley Davis's".
A piece of Skip will ride with me forever, for I have many acquaintances, but I have lost a valued friend.
Barbara Murray