GEORGE W. MANUEL SR.
Jersey City PD - Retired
October 20, 1948 - July 8, 2012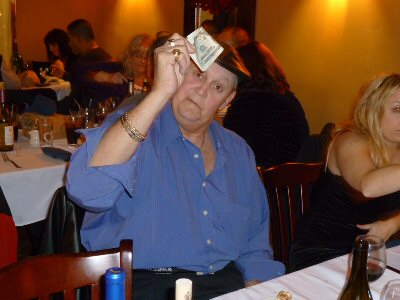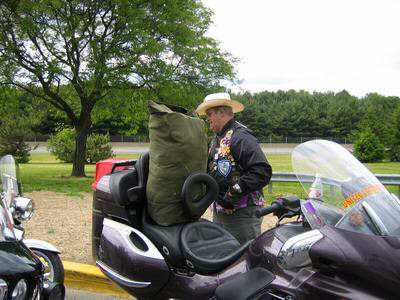 ENTERED INTO HEAVEN 1 ON JULY 8, 2012
George W. Manuel, retired Jersey City Police Department, passed away at the Jersey Shore Medical Center in Neptune on Sunday, July 8, 2012.  He was 63.
Born in Jersey City, George was a graduate of Dickinson High School.  He served in Vietnam in the United States Marine Corps.  George was an officer with the Jersey City Police Department for over 25 Years before retiring in 2004.  He loved his family, hunting and fishing and the company of his friends. He was a member of the Fraternal Order of Police and the Blue Nights Motorcycle Club, NJ Chapter 2..
George is survived by his son, George W. Manuel, Jr., (JCPD); daughter, Jessica Manuel; brothers, Robert and Steven Manuel; sisters, Patricia Dunn and Deborah Kampe and grandchildren, Gabriela Lee, Sarah Lee, Shannon Elizabeth Manuel and George Patrick Manuel.
Knights,

I was with George last month just before he was sent home, prematurely, according to his sister and I spoke to him a few times, for as many of you know I am living in Florida these days. I could tell that he was not doing well and after about a month at home he was rushed back to the hospital. I never had the pleasure of knowing George during his Law Enforcement career as some of you, but the times we rode together were the best ever, I will always remember the rides, dancing with the ladies in the western bar in Myrtle Beach, George riding the mechanical bull. There were many, but the following two stood out in our memory:

Bill Reilly, George, and myself rode to Key West and what a ride, we did it all, fishing, eat stone crabs in the Keys, and each (not Bill) received a tattoo in South Beach!!! Then of course that eventful ride to Sturgis, we covered around 4000 miles on that trip, hit every known spot in the Black Hills of SD.

When I arrived in Sturgis followed by George a few days later due to his mechanical problems I discovered our cabin was a tent with a fan and two blowup beds. George rode from Chicago to Sturgis in one day, while on the long roads through the corn fields of Kansas he had a beer between his legs, and we won't talk about the speeds. In addition to a fuel stop he stopped to grab a bite to eat and discovered his bike was blown over by the high winds. Other bikers were there to help him get back on the road.

When George arrived late that evening there was a neighbor from TN that provided him with some white lightning whiskey. This eased his pain when he discovered the tent and his bed.. When we rode up to Mount Rushmore to visit and as we were leaving the monument George dropped his gun on the ground in front of a large crowed, I called out no problem he is a retired NJ cop!!! This story could go on and on for we really lived the 12 days spent on this trip. Because of the tent, the common head and showers, the dirt paths to the accommodations, the hot sticky nights, we decided to live it up on the way home, and stayed one night in a plush country club, and the remaining nights in the best hotels.. George was an true warrior, even with his illness he purchased a new pickup truck and upgraded his Harley over the last year, his goal was to make another ride to Sturgis or the Keys.

George was a kind and generous man, always there when you needed him, why not he was a tough cop with a good heart. Who else would collect Howdy Doody dolls, build a working doll house that took him years, have cartoon characters tattooed on his chest, and proud to be a Marine. His name is mentioned in honor as a Purple Heart recipient in Washington D.C. and at the Purple Heart/ Veterans Museum in New Jersey.

George was my friend and he will always have a place in my heart, I wish him a peaceful and wonderful journey to Heaven 1.

Brother,
Earl