Bernard M. Poggioli
Entered into Heaven One on June 30, 2010

Bernie and his wife, Fran at a BKNJ2 dinner in 1990

It is with great sadness that we announce the passing of one of the original ten
charter members of BKNJ2, Blue Knight Bernard Poggioli on June 30, 2010.
Born in Brooklyn, NY he lived in Ridgefield Park, NJ before moving to Lanoka Harbor
in 2004. He received his Bachelor of Science degree from New York Technical School and
served in the United States Navy during the Vietnam War. He was a retired Sergeant of the
Port Authority of NY/NJ Police Department, where he was Director of Youth Services.
He is survived by his loving wife of 40 year, Fran, two daughters and a grandchild.
. He was 61 years old.
We are indebted to Bernie's spirit as if it were not for him and 9 others that started this
chapter in 1976, things would be very different for us now. BKNJ2 owes its existance to
Bernie and his friends. He will be missed by those who knew him and remembered
always as a founding charter member for all others.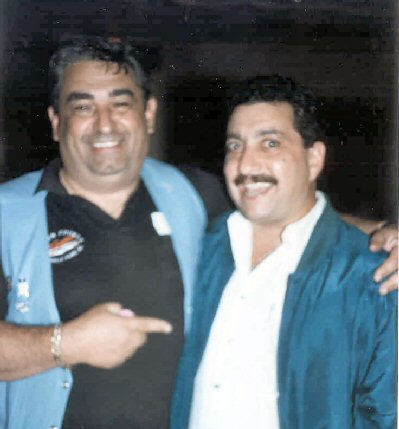 Lou Manuapelli (l) and Bernie (r) at a BKNJ2 beefsteak

May all of your rides be glorious as you travel down the roads
of heaven with the rest of our Heaven One Chapter.