James J. Van Blarcom
1946 - 2006
Entered into Heaven One on December 31, 2006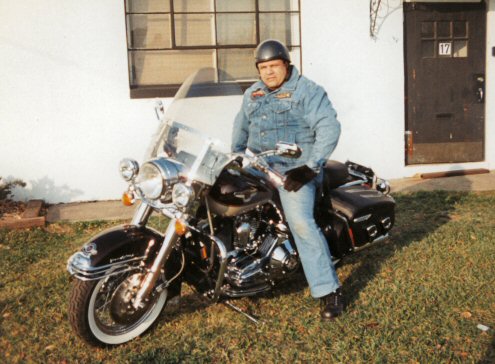 It is with great sadness we announce the passing of yet another BKNJ2 brother, Blue Knight Jim VanBlarcom passed away 12/31/06. The news came as a surprise to the Club as we knew he was sick, but had been told he was doing very well lately, and even anticipated getting back on the road. That chance never came. Jim retired out of the U.S. Military Police after 20 years of service. On January 4, 2007 members of BKNJ2 led a procession laying to rest our brother James. A sorrowful yet proud moment for those in attendence. His family was very thankful for our participation. James loved his motorcycle and the Knights even though he did not have the opportunity to ride lately. His BK vest was displayed proudly behind his casket at the wake.
May all of your rides be glorious as your hair blows in the winds of heaven with Mikey O', Steve and the rest of our Heaven One Chapter.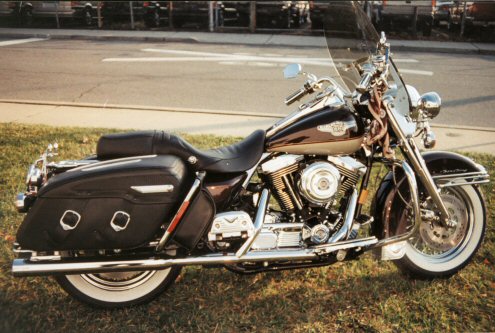 Jim's Pride and Joy...1998 Anniversary Edition Road King