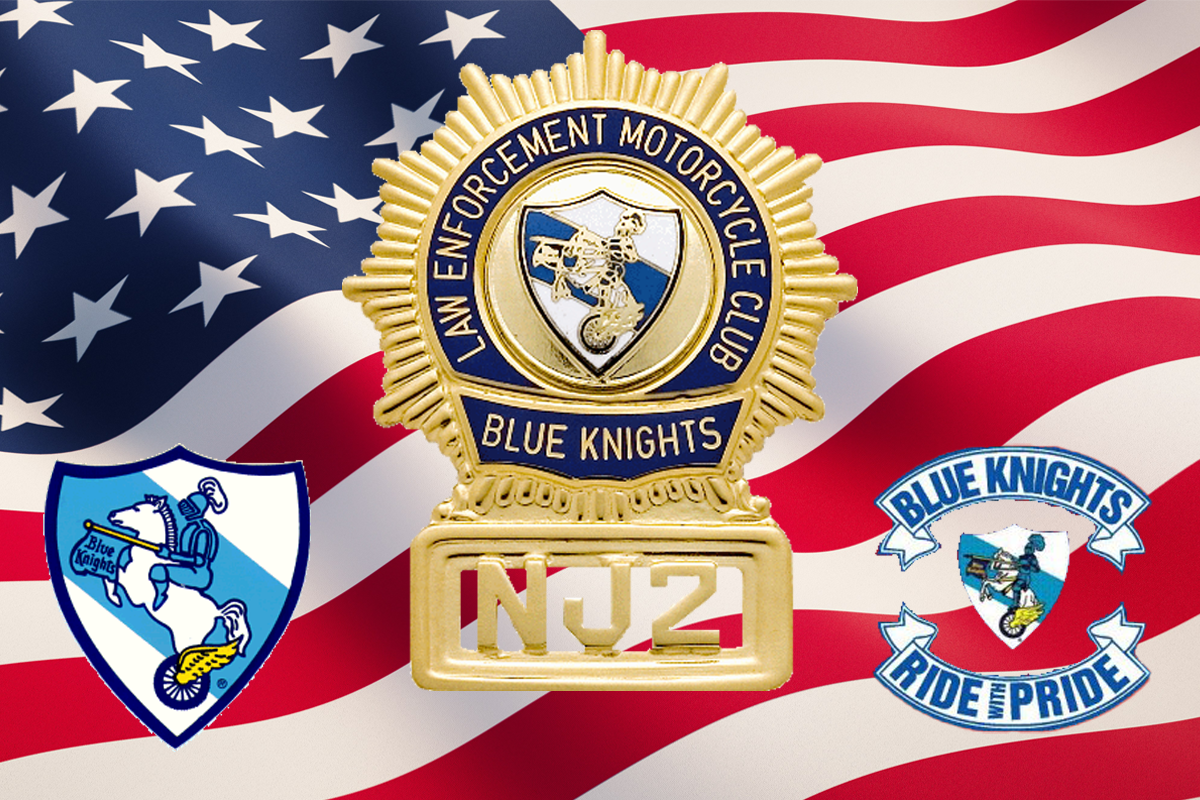 Blue Knights Law Enforcement Motorcycle Club
New Jersey - Chapter 2
Blue Knights New Jersey II is a law enforcement motorcycling chapter of the Blue Knights International Law Enforcement Motorcycle Club, Inc. The Chapter was chartered on September 10th, 1976. Our club brings together people with common bonds; law enforcement and motorcycling. The Blue Knights is a family organization that strives to promote the positive image of motorcycling. BKNJ II consists of officers from different law enforcement agencies, predominantly those in the Bergen and Hudson County area.
Our usual Chapter rides occur on Sunday mornings/afternoons. We also



DUE TO THE COVID-19 PANDEMIC, OUR MEETINGS AND RIDES HAVE BEEN ALTERED.
PLEASE CONTACT US AT NJ2@BLUEKNIGHTS.ORG FOR MORE INFORMATION
Our website is currently undergoing a major overhaul!
Please be patient and keep coming back to check on our progress.
Blue Knights NJ II does not warrant or make any representations as to the content, text, graphics, links, or any other items contained on this site or any other site. Materials contained in this web site have been compiled from a variety of sources, and are subject to change without notice.
This site is for informational purposes only.

Online since 1999
Best viewed at screen setting of 800x600 or greater